Welcome to Kids Academy
early learning portal, where we can help your child's abilities shine
Works with any devices and browsers Designed by certified teachers
Select the product below to get free access to over 5000 learning activities designed by certified US teachers and fully aligned with Common Core standards.
for Teachers
A free solution for schools and teachers Quick start, no registration needed
I'm a student,
I have a code: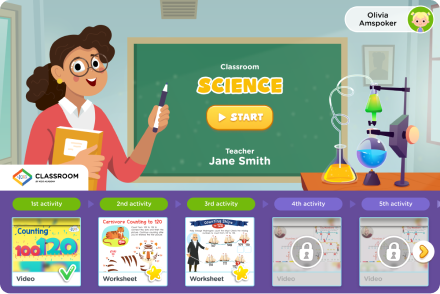 for Students
All-in-one Children's Learning web-app provides a step-by-step learning pathway that lets children develop early skills
I'm already have
an account: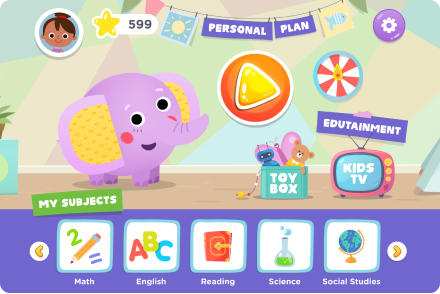 Level up your child's academic skills with the interactive educational materials on writing, vocabulary, reading, math, social studies, science and more.
Be accepted into advanced and honors classes
Earn a variety of academic awards and scholarships
Enroll in special programs for gifted and talented children
What subject your kid will learn
Designed by certified techers, Kids Academy offers ready-made standards-alligned curriculla across different subjects.
Math
English
Reading
Science
Chess
Social
Studies
Art and
Crafts
World
Around Us